Optimal cost of ownership for your SAP ERP solution.
Gauri is an award-winning SAP Gold Partner and Salesforce Silver Partner providing the full portfolio of SAP services including licensing, implementation, solution enhancements and managed service support. We were formed in 2007 with a commitment to provide our clients with unrivalled value and commercial integrity in delivering SAP solutions and associated support.
We have both the technical skills and determination to go the extra mile to ensure your critical systems are robust and continue to function smoothly. Since inception, we have enjoyed virtually a 100% client retention rate, a claim we can back up with our expanding list of valued clients happy to recommend us to organisations considering Gauri as their Value-Added SAP partner.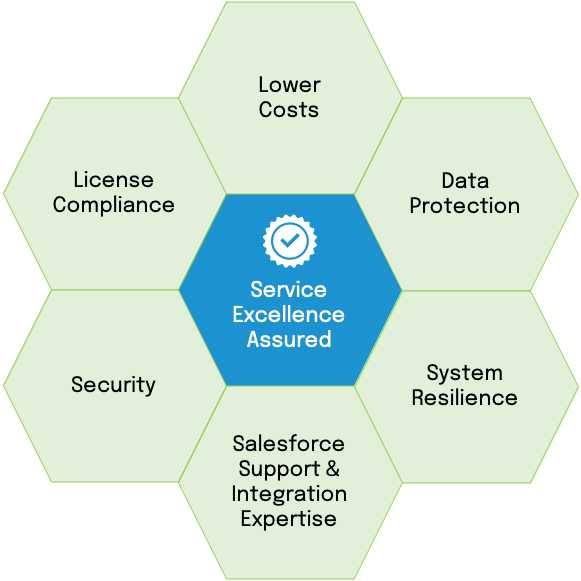 SAP Managed Service
Our flexible SAP Managed Service approach enables you to consolidate all your SAP support requirements within a low-cost, fixed-price service that continuously adapts to meet the evolving needs of your business.
Every support plan is tailored to your unique business requirements comprising an agreed level of core support, appropriate SLA's, and additional services where required.
Every engagement we undertake is underpinned by a process of continuous improvement where we continually seek to:
Eliminate repeat fixes
Minimise technical debt
Maximise system resilience
Lower the TCO
Promote benefits realisation
Maximise the return on your SAP investments
I'm impressed with the support from Gauri. Because of the slow political decision making around Brexit, we had to rapidly implement Inter-company Trading within SAP ERP so we could trade through our Irish sales subsidiary avoiding punitive freight forwarding charges and delays. Our first shipments to Ireland obtained the necessary permissions from both the UK and Irish authorities. Our larger competitors are nowhere near ready yet so we should be able to steal some market share by being compliant from the start.
Services and Technologies
We have years of experience supporting most SAP systems, on-premise and in public clouds. The following is just a snapshot of service features and our specialist expertise supporting SAP and associated technologies.
What interested me financially was the onshore/offshore model. We'd never experienced that before. It really worked for us and enabled us to get more added value into the business for our investment.
I'm very happy with the onshore/offshore model. Being able to get fixes through overnight due to the time difference is extremely helpful.
Gauri for Managed Services
Lower Costs 24/7
We can support you solely from our UK offices or you can take advantage of our multi-centre support capability and realise compelling cost savings. We have successfully operated multi-centre delivery and support for over 14 years, with highly trained and experienced technical experts across both UK and our wholly owned and operated support centre in Pune, India. We provide onshore and multi-centre support SLA's up to 24/7, significantly reducing incident resolution times.
Dedicated Team
Every client receives a dedicated Account Manager and team of SAP technical experts with the requisite skills and SAP certifications to ensure support requirements are successfully met. Change requests are also delivered by the same team so this continuity of resources ensures that critical knowledge of your systems is retained within your ringfenced support group.
Knowledge Transfer & Self-Sufficiency
We go to great lengths to enable our clients to become as self-sufficient as their business demands. Through a process of knowledge transfer and technical documentation, we empower our clients with the knowledge and training to maintain their SAP systems in-house where required.
Partnership, Trust & Transparency
Gauri's partnership ethos fosters strong collaboration within our company but also extends to the way we engage with our clients. We are determined to act in our client's best interests with complete commercial integrity. This has enabled us to build long-standing relationships with all our clients and form strong partnerships built on high levels of trust and transparency.
Transition & Governance
When your business relies on the integrity of your SAP systems, transitioning to a new support provider is not something to be taken lightly and can be an anxious time. We therefore implement a well established and governed transition processes that captures all information necessary to determine an optimal support framework for your organisation.
All our services are provided with a disciplined yet pragmatic approach to good governance around ITIL compliant processes. We can either adapt to your existing governance processes or should you decide to transition more of your systems support to Gauri, you could also benefit from our effective and efficient managed governance regime.
The thing I love about Gauri is they're big enough to scale, yet small enough to care.
Gauri is a solid partner as they have been through this journey, standing solidly with us through all the ups and downs that a project lifecycle typically goes through. Their deep end-to-end solution knowledge and technical know-how (Salesforce + SAP + Talend) coupled with niche Field Service experience was invaluable. Their ethos and ability to adapt to changing project needs helped us to achieve this milestone jointly in a true partnership.
Gauri proved to be a great choice as they had the expert knowledge and supported us at every step on the way. Gauri delivered an initial live system in only 9 weeks.
Gauri pulled it together really well. Projects delivered on time and to budget.
Drop us a line or two to tell us about your business and we'll be in touch.
We absolutely, 100% made the correct decision to work with Gauri on this project. I don't think we could've achieved the end result with anyone but Gauri. The Neptune product and current WM configuration has exceeded our expectations and we finally have a system that users enjoy working in. Neptune especially has been a big hit with the operators.
Thanks & kudos to Gauri, and I look forward to working with you again in the future.
Arco
SAP CRM Implementation

Read how Gauri delivered a comprehensive SAP Sales and Service CRM for a leading safety equipment retailer in the UK.
Roper Rhodes
Making SAP ERP Brexit Ready

Read how Gauri helped Roper Rhodes Ltd, one of the UK's leading suppliers of bathroom furniture and products to stay competitive and remain compliant due to Brexit.
Roper Rhodes
ThoughtSpot & SAP ERP

Read how Gauri helped Roper Rhodes Ltd, achieve a multi-dimensional data interrogation capability and business insight from their SAP ERP and CRM data.
Siemens Turbomachinery
SAP Tooling Management Adoption

Read how Gauri's SAP Consultants helped Siemens introduce key improvements to its Field Service Tooling processes.
Roper Rhodes
SAP ERP & Slimstock Integration

Read how Gauri's SAP Consultants helped Roper Rhodes integrate their SAP ERP with Slimstock.
CMS
SAP ERP and CRM Implementation

Read how Gauri's SAP Consultants helped CMS leverage improved ROI from its SAP implementation.
The Entertainer

Read how Gauri implemented SAP CRM for a leading Toy Retailer with complete integration with commerce and service desk. 
Stelrad

Read how Gauri deployed SAP Sales Cloud for Stelrad, a leading radiator brand in the UK, within 9 weeks. Another project delivered on time and budget.
Shimtech

Read how Gauri rapidly deployed SAP Sales Cloud for a specialist manufacturer of high-performance composites in aerospace, globally across 11 countries.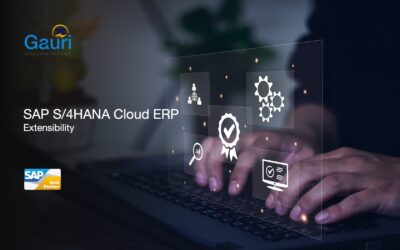 With SAP S/4HANA, SAP has transformed the world of ERP. Not only limited to Cloud-enablement, S/4HANA is powered by the latest technologies bringing AI/ML, Analytics and HANA database with built-in resilience, and scalability for your enterprise. In this article we...
read more