With SAP S/4HANA, SAP has transformed the world of ERP. Not only limited to Cloud-enablement, S/4HANA is powered by the latest technologies bringing AI/ML, Analytics and HANA database with built-in resilience, and scalability for your enterprise. In this article we discuss 2 important facets of the S/4 HANA Cloud, Public Edition.
Extensibility Options
As you can see from this depiction, S/4 Public Cloud solution allows for a variety of options for enhancement, without having to worry about being compliant with upgrades or without impacting the core solution features and scalability. 
Key user extensibility can be used to enhance UI, form layouts, analytics and even develop custom business objects and logic.
Developer extensibility using ABAP which allows custom extensions to the standard solution and directly on the S/4 HANA stack.
Side by side extensions using the Business Technology platform can be used to develop custom solutions/modules in ABAP, Java or Node.js.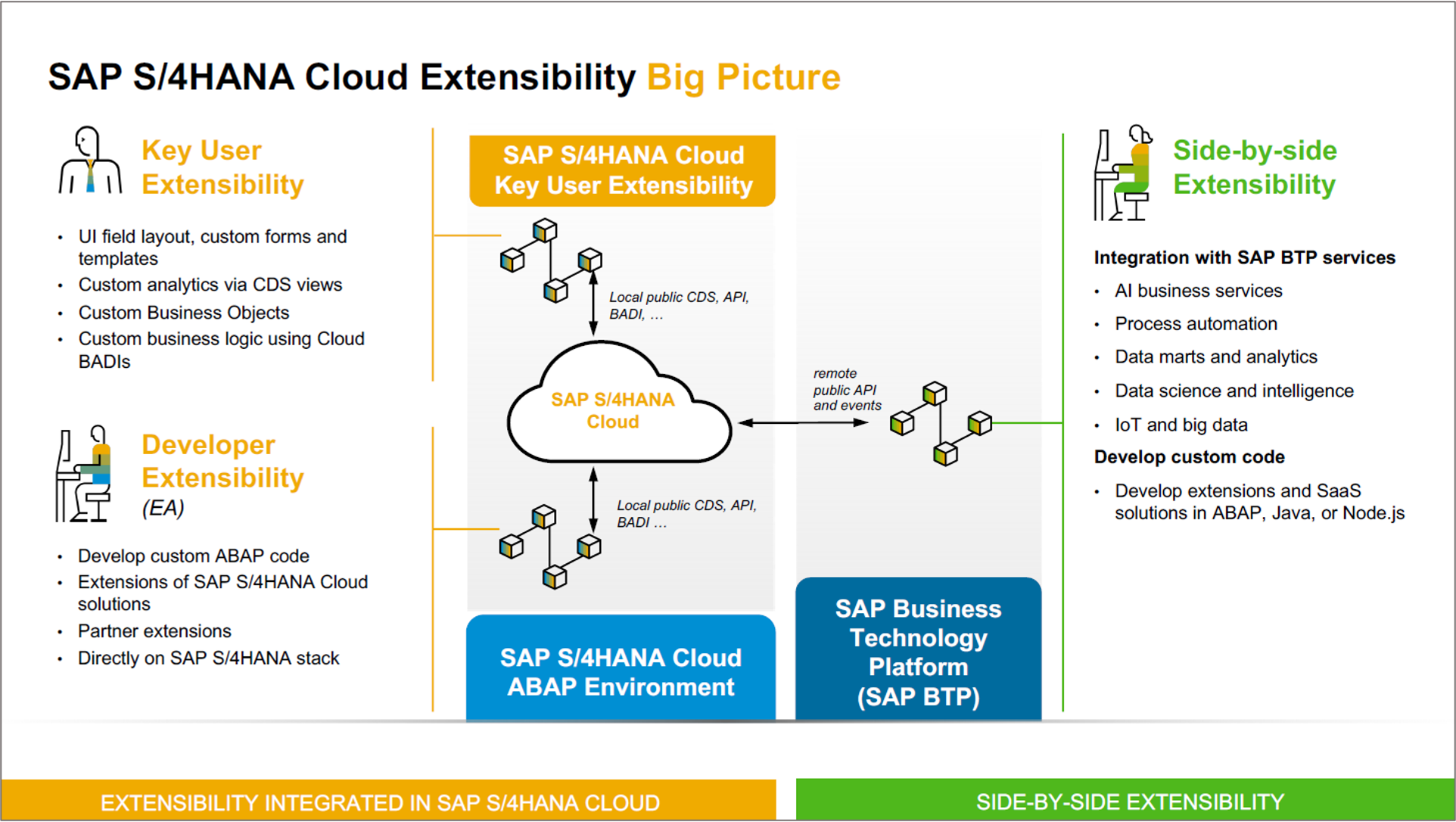 3 Tier Architecture 
The 3-tier architecture recently introduced for the S/4 HANA Public Cloud has further enhanced On- stack extensibility, increased configuration options and provided a significantly better landscape that supports more flexible and enhanced solution lifecycle capabilities.