Resilient, high-availability, high-performance, and fully-managed SAP hosting services.
You do not need in-house infrastructure to run your onpremise applications. You can host your business applications such as SAP ERP or SAP Business One with us, in our tier-3+, fully-managed server farm in a secured enclave for your organisation as a fully-managed service.
The Challenge
Modern enterprises need a robust IT infrastructure, that is able to serve its internal customers and external customers optimally, 24/7, 365 days. Privately managed infrastructure isn't easy. Managing such levels of on-premise capabilities is an expensive affair and organisations lose an inordinate amount of productivity due to outages or downtime.
To run your SAP systems 24/7, 365 days, you need:
Robust N+1 architecture for power delivery, cooling, and connectivity
Highly resilient server ecosystem with optimal levels of virtualisation for optimal ROI
Secured architecture that can protect itself from insider and outsider attacks
High-performance architecture that can scale on demand
Data security and protection, going beyond backups enterprise tend to rely upon
A fully-managed service with no hidden costs and 100% commercial transparency
Achieving this with in-house resources and skill sets is a huge challange. As a result, we have seen organisations suffering from poor system performance, outages, security violations and out-of-date architecture that has served well paste its expiry date.
We deliver a cost-friendly private cloud.
In the era of cloud-enabled services, don't be left behind. If you are running on-premise servers and maintaining expensive skill-base to manage them, our private cloud is right-here to help you. We provide private-cloud to SMBs and SMEs who need certainty and maximise return on their investment without compromising their data security or performance.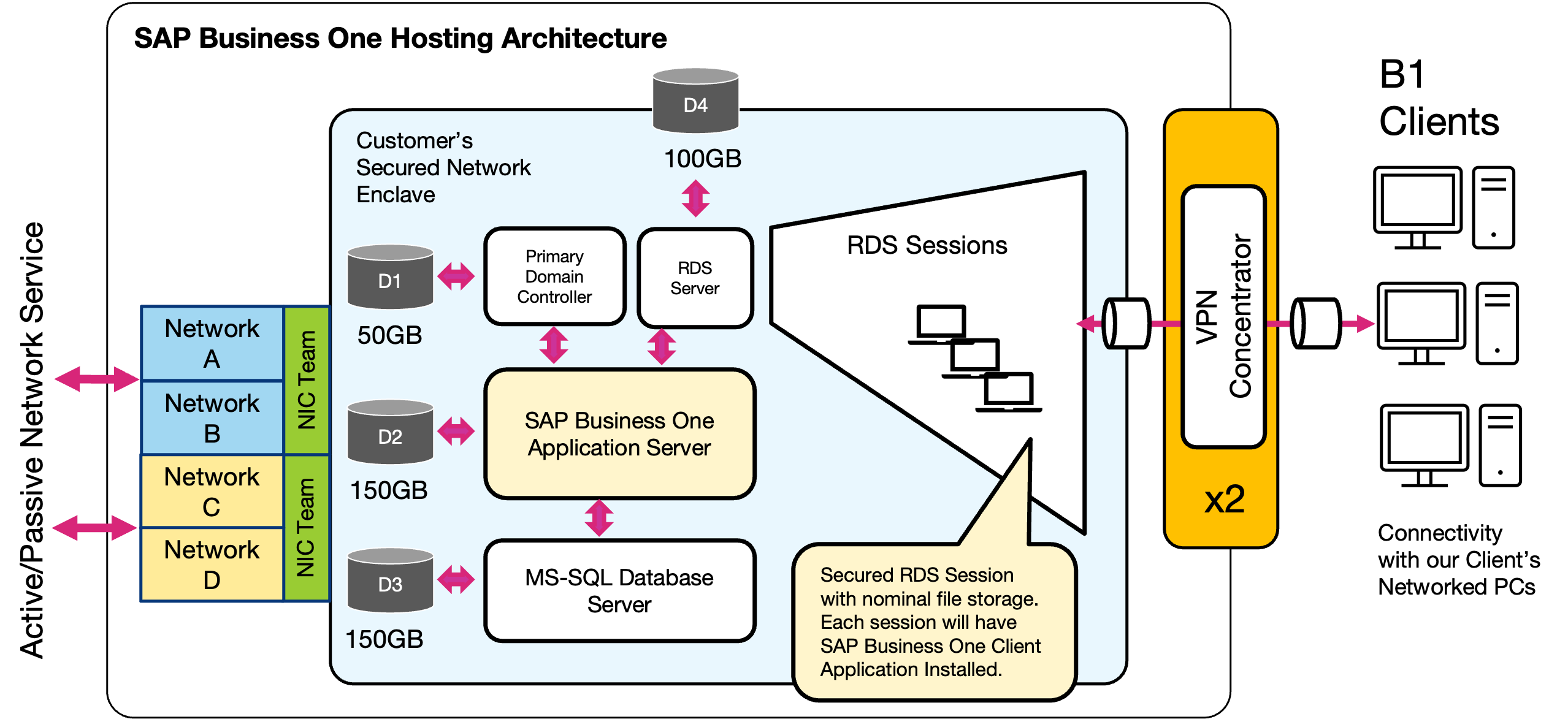 Integrated Networks
Your private cloud will be fully integrated with your local office network with a seamless access to all servers/services.
Optimal Performance
All our cloud services come with stringent SLAs and our customers know that they receive the best-in-class care for their private cloud infrastructure.
Security and Compliance
All your data remains in the UK. Your servers are protected from 4-tier security enclave and no external access is ever made available. 
Maximise Investments
In a tier-3+ data centre infrastructure, your servers perform with far greater efficiency and have almost double life-span giving you maximum mileage on your investments.
Awesome Connectivity
Whether MPLS or SD-WAN, your private cloud will serve you wherever your users are.
Proactive Monitoring
Your private cloud is always monitored by our 24/7 monitoring systems and administrators are notified when any component is not performing as expected, well before they fail.
Flexible Service Delivery
Right from infrastructure design, deployment, service delivery, and maintenance, our approach is to work with you to keep the lights on, yet delivering highly-professional service levels at all times.
Remote Working Support
Our private cloud enables controlled remote working. Whether you are in the office, on-route to meet your client or working from home. It is always secured and seamlessly connected.
We protect your business from disruption.
If you have heard about Ransomware and believe that such nuisance is only applicable to large enterprises, you are making a big mistake. Poor network security impacts productivity and can severely disrupt your business when attacked. You can be liable for fines and penalties.
We have helped our clients achieve a secured IT infrastructure reducing overheads, costs, and improved performance.
If your business is disrupted due to IT infrastructure-related issues, give us a call.
Drop us a line or two to tell us about your business and we'll be in touch.
We absolutely, 100% made the correct decision to work with Gauri on this project. I don't think we could've achieved the end result with anyone but Gauri. The Neptune product and current WM configuration has exceeded our expectations and we finally have a system that users enjoy working in. Neptune especially has been a big hit with the operators.
Thanks & kudos to Gauri, and I look forward to working with you again in the future.
Arco
SAP CRM Implementation

Read how Gauri delivered a comprehensive SAP Sales and Service CRM for a leading safety equipment retailer in the UK.
Roper Rhodes
Making SAP ERP Brexit Ready

Read how Gauri helped Roper Rhodes Ltd, one of the UK's leading suppliers of bathroom furniture and products to stay competitive and remain compliant due to Brexit.
Roper Rhodes
ThoughtSpot & SAP ERP

Read how Gauri helped Roper Rhodes Ltd, achieve a multi-dimensional data interrogation capability and business insight from their SAP ERP and CRM data.
Siemens Turbomachinery
SAP Tooling Management Adoption

Read how Gauri's SAP Consultants helped Siemens introduce key improvements to its Field Service Tooling processes.
Roper Rhodes
SAP ERP & Slimstock Integration

Read how Gauri's SAP Consultants helped Roper Rhodes integrate their SAP ERP with Slimstock.
CMS
SAP ERP and CRM Implementation

Read how Gauri's SAP Consultants helped CMS leverage improved ROI from its SAP implementation.
The Entertainer

Read how Gauri implemented SAP CRM for a leading Toy Retailer with complete integration with commerce and service desk. 
Stelrad

Read how Gauri deployed SAP Sales Cloud for Stelrad, a leading radiator brand in the UK, within 9 weeks. Another project delivered on time and budget.
Shimtech

Read how Gauri rapidly deployed SAP Sales Cloud for a specialist manufacturer of high-performance composites in aerospace, globally across 11 countries.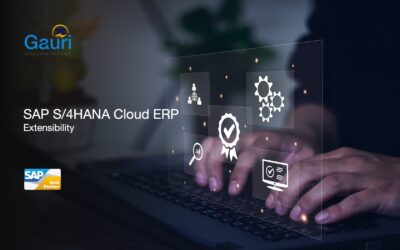 With SAP S/4HANA, SAP has transformed the world of ERP. Not only limited to Cloud-enablement, S/4HANA is powered by the latest technologies bringing AI/ML, Analytics and HANA database with built-in resilience, and scalability for your enterprise. In this article we...
read more