SAP Business One is a powerful and affordable solution to manage your entire business.
SAP Business One is an ERP system that integrates your key business functions. Available in the cloud or on-premise, SAP Business One brings together finance, accounting, purchasing, sales, CRM, inventory and project management. It enables you to make better business decisions, faster, improving your agility and increasing profitability.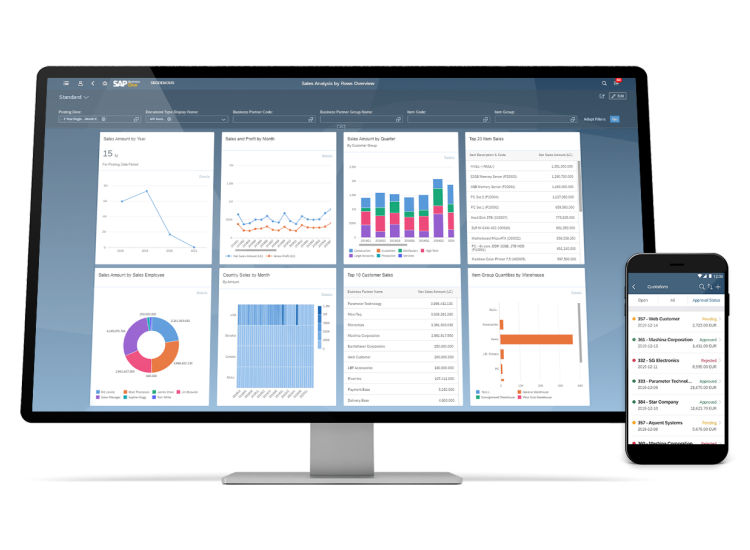 SAP Business One Fast Facts
Why SAP Business One
If your company has outgrown its small accountancy software, now is the time to discover how SAP Business One can make life simpler.
Discover the small business management solution designed for you with financials, sales, CRM, analytics, inventory management, reporting and much more in one, easy to use solution you have everything you need to manage your unique business. You can start small, with just one licence and add users as you need it.
The SAP Business One Support and Maintenance contract lets you to stay on-track to digital transformation, with the confidence that you have the latest innovations, plus the dedicated support to keep your business running smoothly 24/7.
SAP Business One Fast Facts
Affordable
One complete solution for your business, with one-off implementation cost.
Scalable
The scalable solution as your business grows, from less than 10 employees to 500+ employees.
Quick and Easy
Covers all your departments' needs with one solution. Designed to be up and running quickly.
Powerful
Integrates Sales, Marketing, Commerce and Inventory into one elegant solution.
SAP Business One Business Benefits
SAP Business One provides you all the tools you need to turn prospects into customers. Spanning the entire sales process, the SAP Business One Sales module boasts an array of functionality from creating quotations, through to invoicing, document drafts and printing, handling all sales documentation with ease. Salient features are:
Quotation management

Automatic reservation

Advanced order functionality

Unified inventory data access

Automated invoicing

Packaging information management

Dunning letter support

Comprehensive customer history

End-to-end sales cycle support
SAP Business One's service management modules help your service departments to manage service operations, service contracts, service delivery planning, tracking of customer interactions and support – all into one flexible module built into SAP Business One. Salient features are:
Management of service contracts
Management of customer equipment cards and reporting
Service call management with total service life-cycle support
Response time management
Knowledge base management
SAP Business One's service management module can be catered for a variety of industries and business sectors among SME/SMB segment.
Providing a complete suite of tools to manage, streamline and automate your financial operations, SAP Business One Financial and Accounting enables you to take full control of your finances. Salient features are:
General ledger

Journal entries

Project cost accounting

Budget management (incl. tracking and reporting)

Financial reporting and analysis

Multi-currency support

Integrated financial processes

Unified financial view
Does your business need an efficient solution to manage your warehouse? Look no further. SAP Business One provides detailed functionality to help manage your warehouse data, track and record stock movements, record purchase requisitions, request for quotes, orders, returns and goods received notices – all in one place. Salient features are:
Warehouse management
Inventory management
Goods receipt and issue controls
Bill of materials management
Production and material requirements planning
Efficient, up-to-date software
Procurement planning and management
Integration with financial accounting
Balances and purchase analysis
Whether you have a manufacturing, retail, distribution or service business, SAP Business One provides a complimentary set of tools to run it efficiently with complete end-to-end visibility and reporting capability.
SAP Business One modules have a rich reporting, built-in and ready to use from day one. Over and above, new releases of SAP Business One come with integrated analytics and business intelligence module, which is fast, simple and user-friendly.
From dashboards to data visualisations, real-time alerts, SAP Business One will help you make smart decisions.
Integrated with Microsoft tools such as excel, you will have complete flexibility to access and do your independent analysis of your business data w/o additional costs.
Why Gauri for SAP Business One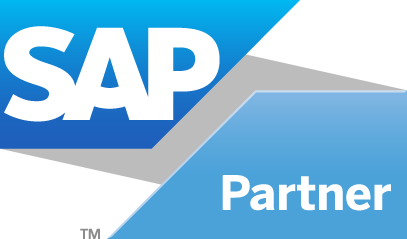 We have a deep understanding of your business challanges
We are not only a software provider. We have more than a decade of experience in the delivery of SAP solutions for a wide range of businesses. This experience gives us a great understanding of the challenges our clients face, and we make sure that our solutions help overcome those challenges for our clients. 
SAP and Gauri have a proven record of delivery
With 100% referenceable customers, where we have implemented SAP, you will find a common thread. That is about our solution architects' product knowledge, technical skills, and understanding of business processes. This enables our teams to help resolve customer issues far more rapidly than anyone else.
We walk extra miles when needed, untill you are successful
When we commit to an engagement, we ensure you achieve the desired outcomes and business objectives. If you are looking for an efficient solution to automate your business operations, Gauri is the best partner you will get to help you implement SAP Business One.
Request a SAP Business One Demo
Are you looking for a solution that can support your business growth covering end-to-end of your business functions, give us a call or leave a message, and we will get back to you as soon as we can.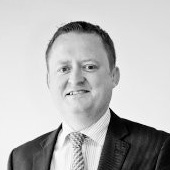 Gareth Lewis
SAP Sales Director
Our SAP Business One Partners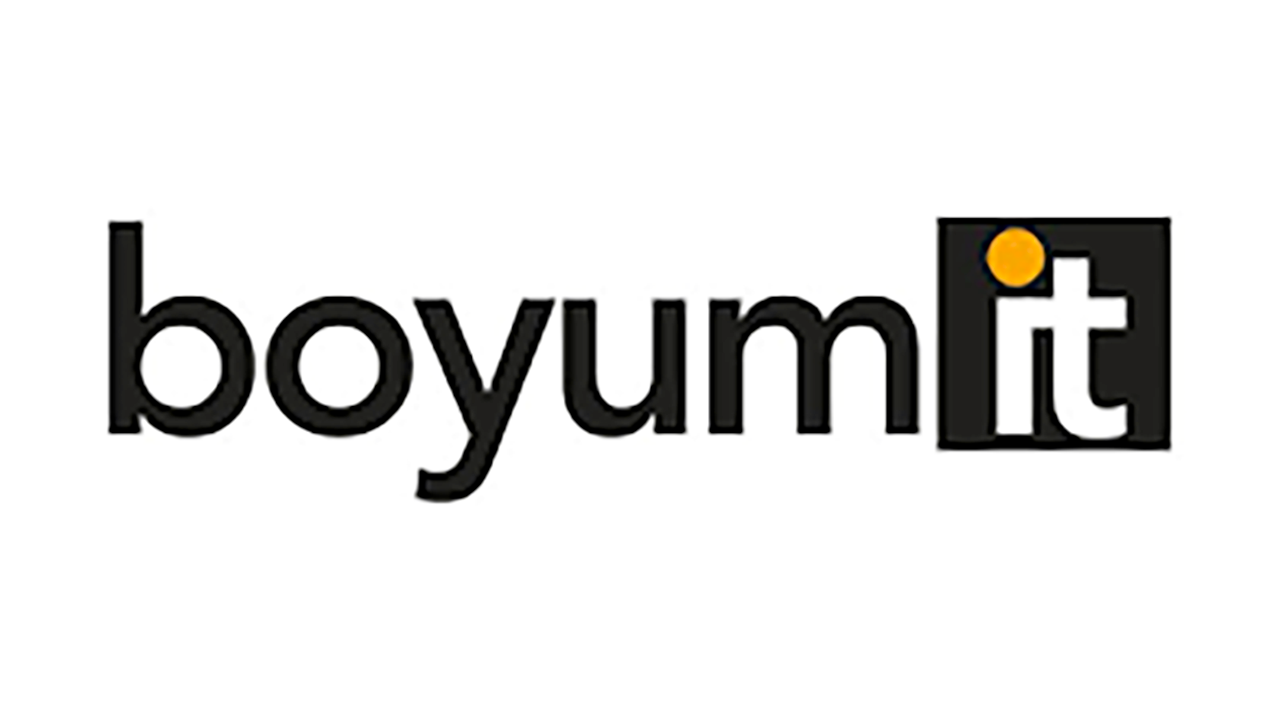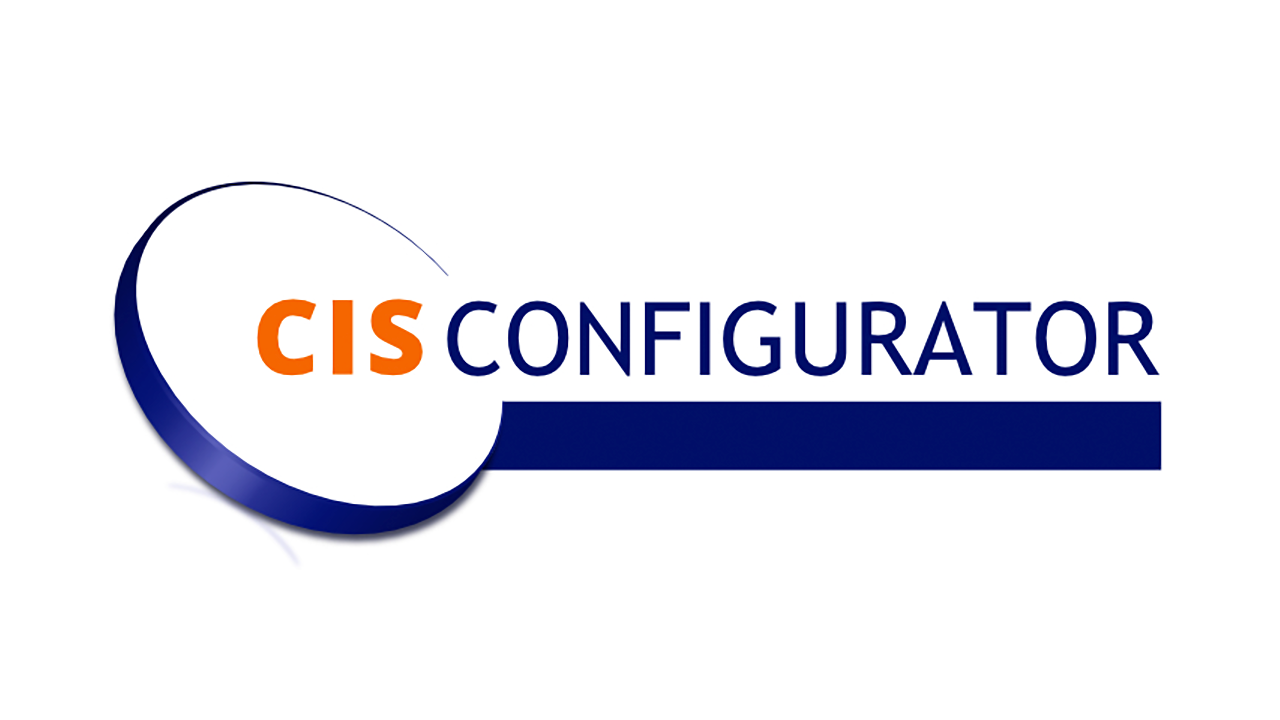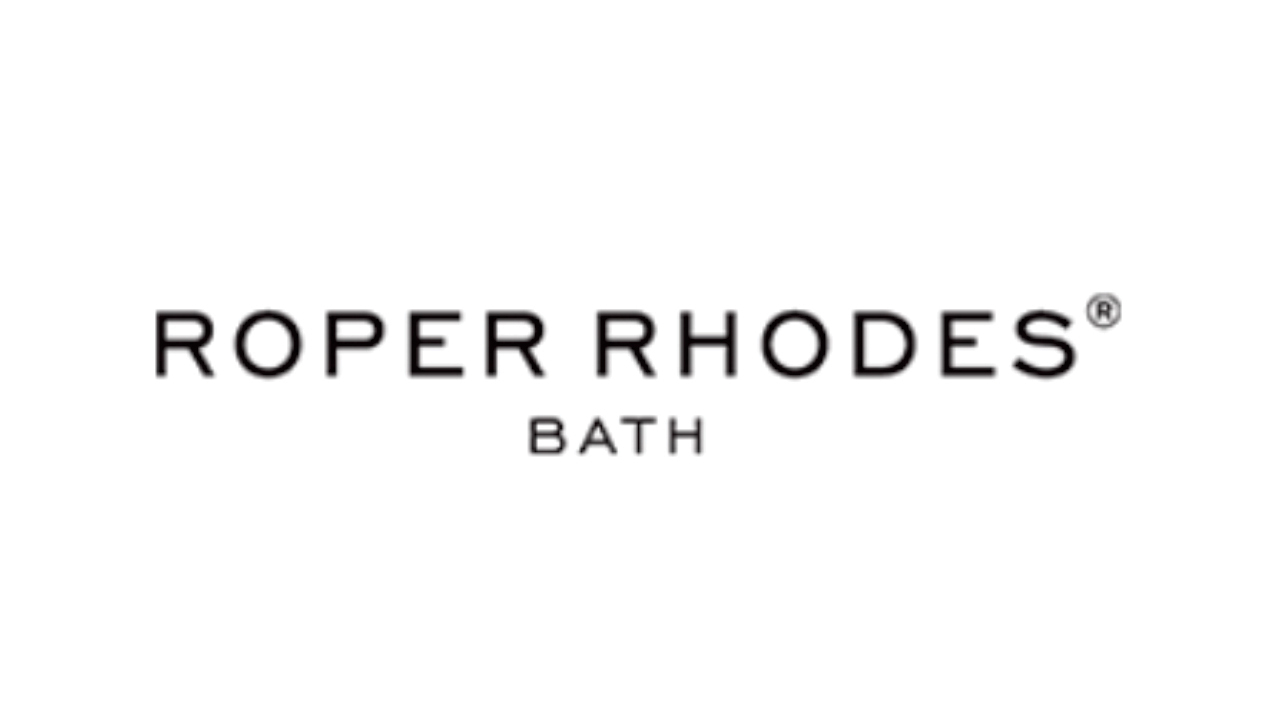 Read how Gauri helped Roper Rhodes Ltd, one of the UK's leading independent suppliers of bathroom furniture and bathroom products to stay competitive and remain compliant due to Brexit.
The work performed by Gauri on SAP integration was pivotal in the successful implementation of our Slim4 supply chain solution. Gauri was involved in every step of the way, from requirements mapping and functional design specification, through to testing and implementation. The knowledge and work ethic at Gauri ensured that this was a seamless process; delivering the project on time and to budget.
Gauri pulled it together really well. Projects delivered on time and to budget.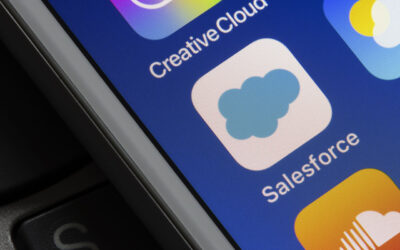 Salesforce CRM is a fantastic solution for realising your CRM strategy, but it's a part of a larger enterprise application landscape. Creating an integrated CRM solution through Salesforce integration with backend enterprise solutions such as SAP ERP is essential for...
read more