Salesforce SAP Integration Accelerator
Achieve end-to-end Salesforce CRM and SAP ERP Integration with our Integration Accelerator solution.
Introducing Salesforce SAP integration accelerator developed by Gauri, catering to a wide range of Sales, Service, and Field Service integration scenarios from Salesforce to SAP.
Salesforce SAP integration best practices
When it comes to the question; How to integrate SAP with Salesforce?
The common mistake made in Salesforce Implementation is when this integration is seen as just technical integration between two systems. But if the Salesforce SAP Integration best practices are followed then the real value of an integrated CRM can be achieved. This also helps in achieving a true Customer 360 view.
How we integrate SAP with Salesforce
Our Salesforce SAP integration accelerator incorporates integration best practices which include integration at the process and technical level, thereby providing users a seamless view of SAP data within the Salesforce solution.
View Account Data
Credit Information
Billing and Shipping Information
Block Information (i.e. Billing and Delivery)
View SAP Transactions
Sales Quote
Sales Order
Sales Returns
CMR & DMR
Service Quote
Service Contract
Sales Contract
Delivery Order
CM & DM
Invoices
Service Order
Rebates
Salesforce SAP Process Integration
Sales Order Integration
Sales quote creation in SAP
Pricing integration
Credit checks
Sales order creation in SAP
Delivery and Billing integration
Order status update from SAP ECC
Customer Service Integration
Installed base
Service Order
Service Contracts
Service pricing
Cost settlement
Finance (Billing)
Service Contract
Van stock
Salesforce Service Cloud SAP Integration
Detailed Service Integration Features
Warranty management integration to equipment or installed Base
Real-time Price for Service Jobs & Spares Used
Real time Jobs Invoicing from FSL
Van Stock Process (Request for stock, stock adjustment, stock receipt, stock transfer, stock return etc.) with inventory alignment
Stock availability check from FSL mobile app and customer service
Contracts billing plan and invoice release from CRM
Guided process for the customer service team
Service flow for engineers to simplify navigation and improve efficiency
Salesforce SAP Integration Business Benefits
Conversational Customer Management
Moving from Transactional to Conversational based Customer Management by providing customer insight to sales and service users
Improve Brand Loyalty and Satisfaction
Enabling Field Sales with real time information to drive prospect/customer towards brand loyalty and advocacy
Cross-Sell / Up-Sell
Customer insight into field service users for Cross-sell and Upsell.
Accelerated Deployment
Accelerated deployment of Sales, Customer Service and Field Service process integrated with SAP ECC 
A complete view of all customer interactions across the organisation
A comprehensive view of service financials eg: contract profitability
Can be localised and deployed in a couple of weeks
Salesforce SAP Integration Technical Benefits
Real-time and interactive access to SAP account information
Access SAP Transactions from Salesforce
Add or Remove SAP Doc Type, Partner Function, via Configuration
Easy and faster deployment
Prebuilt, standard SAP extraction, Salesforce to SAP integration and mappings are delivered

Fast GC360 core deployment
Seamless integration with Salesforce Lightning Application
No ground-up middleware development is required
Optional REST API also available
Dynamic field mapping with Salesforce UI
Simple drag and drop, client-specific filed label change and no coding required.
Other technical benefits
No APEX Code – For each object, a few additional Fields are made available to cater client's Bespoke Fields
User Exit on the SAP side enables the client to upgrade GC360 future release without affecting their bespoke logic
Easy to extend additional functionality without affecting core packages
Authorisation – Role-Based Field Level Data visibility Restriction Possible
Mobile App – Access from Standard Salesforce Mobile App
The flexible architecture supports different integration technologies such as Mulesoft and PI, without middleware
Drop us a line or two to tell us about your project and we'll be in touch.
We absolutely, 100% made the correct decision to work with Gauri on this project. I don't think we could've achieved the end result with anyone but Gauri. The Neptune product and current WM configuration has exceeded our expectations and we finally have a system that users enjoy working in. Neptune especially has been a big hit with the operators.
Thanks & kudos to Gauri, and I look forward to working with you again in the future.
Arco

Read how Gauri delivered a comprehensive SAP Sales and Service CRM for a leading safety equipment retailer in the UK.
Roper Rhodes

Read how Gauri helped Roper Rhodes Ltd, one of the UK's leading suppliers of bathroom furniture and products to stay competitive and remain compliant due to Brexit.
Roper Rhodes

Read how Gauri helped Roper Rhodes Ltd, achieve a multi-dimensional data interrogation capability and business insight from their SAP ERP and CRM data.
New
The Entertainer

Read how Gauri implemented SAP CRM for a leading Toy Retailer with complete integration with commerce and service desk. 
Stelrad

Read how Gauri deployed SAP Sales Cloud for Stelrad, a leading radiator brand in the UK, within 9 weeks. Another project delivered on time and budget.
Shimtech

Read how Gauri rapidly deployed SAP Sales Cloud for a specialist manufacturer of high-performance composites in aerospace, globally across 11 countries.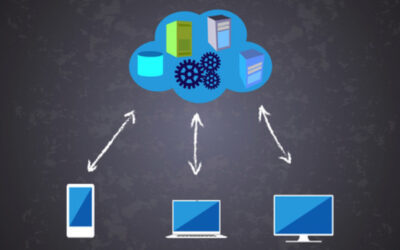 They say – the only thing constant in this world is change. Technology has been shifting with a rapid pace and for businesses it has been a huge technology swing from on-premise to cloud platforms, which has brought faster and cost-effective opportunities to choose...
read more