An award-winning SAP solutions partner providing SAP consultancy, implementation, support, maintenance, and enhancements.
Gauri is an award-winning, UK based SAP Gold Partner providing SAP implementation, support, maintenance and enhancements. We were formed in 2007 with a commitment to provide our clients with unrivalled value and commercial transparency delivering SAP solutions and associated support.
Our SAP consultants have the right technical skills and domain knowledge and a determination to go the extra mile, to ensure your critical systems are robust, scalable and continue to run smoothly. Since inception, we have enjoyed virtually a 100% client retention rate with an expanding list of valued clients happy to recommend us to organisations considering Gauri as their Value-Added SAP partner.
SAP consultancy support underpinned by continuous improvement
Whether we're carrying out project work or supporting your SAP systems, every engagement is underpinned by a process of on-going improvement where we continuously seek to:
Eliminate repeat fixes
Minimise technical debt
Improve system resilience
Lower the TCO
Promote benefits realisation
Maximise return on your SAP investments
People with the right skills and experience​
We don't segregate technical resources based on support and project work. Every client receives a dedicated ring fenced team of technical experts with the requisite skills and experience to ensure support requirements are successfully met and change requests or project work is delivered by the same team where possible. This continuity of resources ensures that critical knowledge of your SAP Solutions is retained within your Gauri support team. 
Knowledge transfer & Self sufficiency
No other SAP Consultancy goes to the lengths we do to enable our clients to become as self-sufficient as their business demands. Through a process of knowledge transfer and technical documentation, we can enable our clients to maintain SAP solutions in-house should they require. This determination to act in our client's best interests fosters a high degree of trust and transparency and is one of the many reasons we enjoy such a high client retention rate. 
Support coverage up to 24/7
Gauri is a UK based SAP Consultancy headquartered in Lincoln with a wholly owned and operated delivery and support centre in Pune, India. Clients can choose to be supported directly by our UK based consultants or take advantage of our multi-centre delivery and support capability realising compelling cost savings.
We have successfully operated multi-centre delivery and support for over 15 years, with highly trained and experienced technical experts supporting clients across both centres. We can offer both onshore and multi-centre support SLA's up to 24/7, significantly reducing incident resolution times.
Give us a call or leave a message and we will get back to you as soon as possible and present the full potential through a personalised demo for your SAP solutions: 
Are you looking for a CRM partner you can trust? Give us a call or leave a message, and we will get back to you shortly.
Groupe Atlantic

Read how Gauri implemented one of the largest Salesforce Field Service programme for a leading HVAC manufacturer in the UK.
RMS

Read how Gauri helped a leading retail merchant service provider to improve Salesforce adoption within the company and also save significant licensing costs.
Arco

Read how Gauri delivered a comprehensive SAP Sales and Service CRM for a leading safety equipment retailer in the UK.
The Entertainer

Read how Gauri implemented SAP CRM for a leading Toy Retailer with complete integration with commerce and service desk. 
Stelrad

Read how Gauri deployed SAP Sales Cloud for Stelrad, a leading radiator brand in the UK, within 9 weeks. Another project delivered on time and budget.
Shimtech

Read how Gauri rapidly deployed SAP Sales Cloud for a specialist manufacturer of high-performance composites in aerospace, globally across 11 countries.
Case Study

Discover how a US based company providing a suite of financial services tools to casinos enabling secure transactions, streamlined card processing and legal compliance.
Case Study

An international organisation with a mission to mobilise a global community of emerging leaders to build the movement for health equity and health equality for all.
Case Study

Marketing cloud implementation for a building material retail organisation in the New Zealand to improve the sales, customer responses and satisfaction.
Case Study

UAE's leading real estate group, delivering luxury residential, commercial and leisure properties needed a state of the art service request management system.
Gauri is a solid partner as they have been through this journey, standing solidly with us through all the ups and downs that a project lifecycle typically goes through. Their deep end-to-end solution knowledge and technical know-how (Salesforce + SAP + Talend) coupled with niche Field Service experience was invaluable. Their ethos and ability to adapt to changing project needs helped us to achieve this milestone jointly in a true partnership.
Gauri proved to be a great choice as they had the expert knowledge and supported us at every step on the way. Gauri delivered an initial live system in only 9 weeks.
Gauri pulled it together really well. Projects delivered on time and to budget.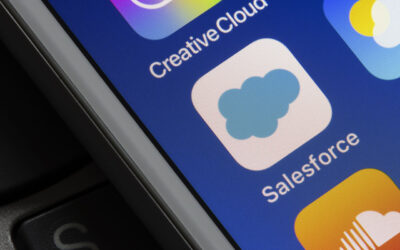 Salesforce CRM is a fantastic solution for realising your CRM strategy, but it's a part of a larger enterprise application landscape. Creating an integrated CRM solution through Salesforce integration with backend enterprise solutions such as SAP ERP is essential for...
read more