Salesforce Marketing Cloud
Online and scalable Salesforce Marketing Cloud CRM.
As the Salesforce Customer Success platform continues to grow and innovate, Gauri offers a range of services on this platform including Salesforce implementation services, product engineering, and Salesforce Managed services. Our certified Salesforce Marketing Cloud consultants can help get the best value from your Salesforce solution.
Marketing Business Challenge
Marketing practices historically have been ad-hoc and can vary quite a lot between industries as well as companies. But Marketing automation is now necessary to scale Marketing activities and bring more rigor, repeatability, and transparency to the Marketing process. Marketing automation is key to customer acquisition: identity, nurture, and onboard new customers who are profitable over time (Customer Lifetime Value – CLV). Marketing automation will help you use multiple channels to engage with prospects at the same time ensuring the regulatory compliances like GDPR are adhered to.
Recent Marketing Cloud Trends
There are a lot of options from the best breed solutions to Customer Data Platforms (CDP), getting the solution that is right for your business is important. Contemporary marketers need to combine operational and data skills with the grasp of the big picture.
The multichannel approach of Social, Mobile, Email supported by data from various sources helps to create an understanding of the targeted customer and is key to successful Marketing today.
Marketing Cloud Services
Marketing Automation key features to look for:
A Single Customer View (SCV)
Lead Management
Campaign Management (Segmentation, Personalisation and Execution)
Measurement, modelling and reporting
Event-based Marketing
Email Marketing
Mobile Messaging
Social Media Marketing
B2B Marketing
Key benefits of Salesforce Marketing Automation
Regardless of industry, channel, or use case, Salesforce marketing automation can help you build a personalised, seamless journey for leads and your customers at scale.
The key benefits of marketing automation include:
Generating more leads and move them quicker through the pipeline
Engaging buyers on their terms using dynamic, more personalised campaigns
Gain a better understanding of the marketing journey from first contact to closed
Salesforce Marketing Cloud
With Salesforce Marketing Cloud, Marketing becomes smarter, as we focus on a one-to-one customer journey helping you improve every customer interaction. The key differentiator with Salesforce Marketing Automation is customer experience continuity, where all interactions remain connected and unified.
Features of Salesforce Marketing Cloud are:
Guide customers from awareness to advocacy
Improve productivity with smart Marketing decisions
Multi-channel support, on any device
Unified and integrated platform (i.e. Sales, Service, and Marketing)
Salesforce Sales, Service, and Marketing provide a truly integrated set of tools like no other.
Our certified Salesforce Marketing Cloud consultants can help to configure and implement Salesforce solutions that provide your Marketing team the best Salesforce Marketing Automation tool for achieving their business objectives across your Marketing and Sales lifecycle.
Download complete feature guide from Salesforce on Marketing Cloud.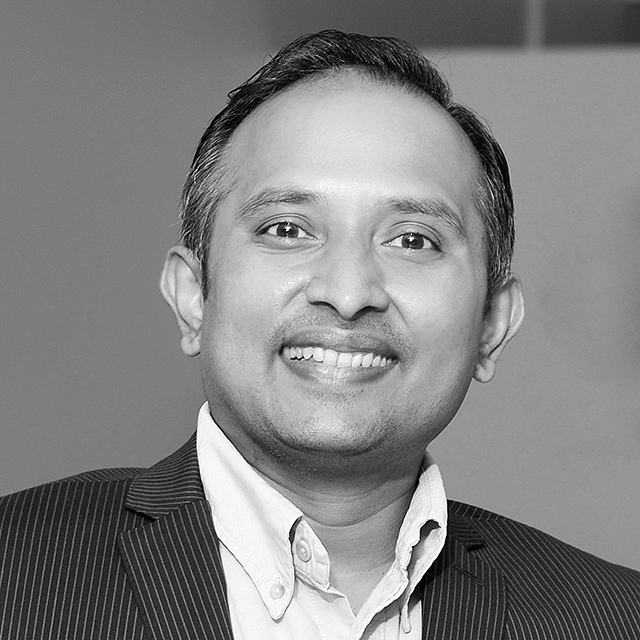 Shankar Hariharan
Director, Strategy and Sales
Drop us a line or two to tell us about your business and we'll be in touch.
QubePay

Read how Gauri helped enable an optimised and improved Salesforce adoption for a payment services company.
New
Groupe Atlantic

Read how Gauri implemented one of the largest Salesforce Field Service programme for a leading HVAC manufacturer in the UK.
RMS


Read how Gauri helped a leading retail merchant service provider to improve Salesforce adoption within the company and also save significant licensing costs.
Bathroom Manufacturer

Read how Gauri helped a leading luxury bathroom manufacturer to achieve the world's first Salesforce Field Service Mobile solution with 100% offline capability.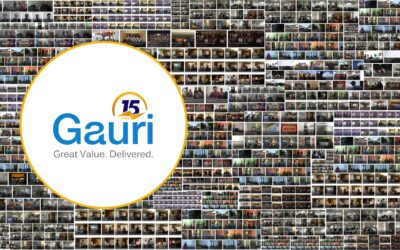 We are delighted to be celebrating 15 years of careful nurturing of our ideas, our ethos, our culture and our vision with which Gauri was founded. The idea grew from the experience of four consultants, who, having enjoyed delivering challenging, successful projects in...
read more