Salesforce Implementation
Salesforce Implementation Expertise by Gauri - A UK-based Salesforce Partner
We are one amongst a very few Salesforce Implementation Company who provide end-to-end Salesforce implementation with integration to SAP ERP. Our Salesforce consultants have delivered complex digital CRM transformation programmes for several organisations in the UK in various industries. We have been accredited Salesforce Partners UK with expertise in 'Manufacturing' by Salesforce, more details can be found on Salesforce AppExchange here.
Our unique approach to Salesforce Implementation Best Practices
We have implemented several successful CRM solutions for more than a decade, through this experience we have developed Salesforce Implementation Best Practices which ensure multi-track activities which key to project success are identified and shared with our customer right at the inception of our project. These include Salesforce Implementation Best Practices not just the core solution be it Salesforce Sales Cloud, or Salesforce Service Cloud but also: data, deployment, integration, testing, change management, user training, Salesforce Reporting and project/programme management.
Our Salesforce Implementation methodology ensures that we reach the project inflection point early in the project thereby greatly reducing project risk and cohesive and joint-up approach of the project team. We achieve this by ensuring our customers have early visibility of their solutions through show-an-tell session and salesforce solution demos.
In addition, our Salesforce consultants and Solution architects who come prepared with deep product and domain expertise quickly focus on the unique functioning of the customer businesses. This ensures a solution designed and build to support the organisations vision of hyper personalised customer engagement resulting in improved customer satisfaction and loyalty.
Every project delivered is quite unique and despite all the planning and best of intentions of both parties involved there are surprises. This when the true mettle is tested, we have time and again proved ourselves by adapting to these situations backed firmly by Gauri's senior leadership and a highly motivated Gauri team. We are proud of the fact that each of our customers are our biggest advocates and we have achieved more 95% customer retention in our 15-year history.
Fast growing team of Salesforce Implementation Consultants
As fast-growing Salesforce Implementation Company, our Salesforce practice has been built on a solid foundation on implementing and supporting several CRM solutions in SAP over past couple of decades.
We have brought in this experience in building a team of Salesforce Implementation consultants who are multi skilled right from Salesforce, to middleware like Mulesoft and Talend, to SAP ERP, a key skill to achieve truly Integrated CRM solution.
Also, we use a hybrid agile methodology using a right shore model which we have been perfecting over last 15 years since our inception. This guarantees proactive and collaborative engagement with our customers with complete transparency through the project. As Salesforce partner we ensure that our Salesforce consultants are abreast with the latest technology features through certifications and accreditation.
We bring the end-to-end solution and business understanding, a mature delivery methodology, a highly motivated Salesforce consultants and driven by our ethos to maximise the value that we deliver to our customers through fair play, transparency, and a spirit of partnership.
We help our customer reduce their Salesforce Implementation Costs by 3-fold as compared to our competitors
Our Salesforce Implementation Services are delivered through right-shore model. This helps us devise a team structure best suited to our customer needs and complexity of the Salesforce Implementation. It can be team completely based in the UK or a hybrid between UK and India (our offshore centre is based in Pune, India). This model provides flexibility in costs and scaling quickly to the demands of the project.
We are not a cheap shop, but we offer innovative commercial engagement models which none of our competitors can provide. This unique model is based on the principle of transparency, fairness to ensure that we deliver true value for your Salesforce Implementation costs.
This what our customer says about our commercial model,
"From a billing point of view, it's all based on the true value of efforts. So transparent that it's amazing. Never seen any programme being so transparent"
In our one of our recent projects, on completion a study was carried which made is clear that we were 3 times more cost effect in Salesforce Implementation Costs as compared to our competitors.
The major factor driving this were doing things first time, continuity of the team throughout the project, motivated team working in close collaboration with the customer team to achieve one common objective – customer success.
Watch this webinar to learn how we helped Ideal boilers achieve Salesforce Integration with SAP.
If you are embarking on a Salesforce CRM journey or want help or advice or assistance with your existing Salesforce CRM solution, then please contact us now.
Are you looking for a CRM partner you can trust? Give us a call or leave a message, and we will get back to you as soon as we can.
Groupe Atlantic

Read how Gauri implemented one of the largest Salesforce Field Service programme for a leading HVAC manufacturer in the UK.
RMS

Read how Gauri helped a leading retail merchant service provider to improve Salesforce adoption within the company and also save significant licensing costs.
Arco

Read how Gauri delivered a comprehensive SAP Sales and Service CRM for a leading safety equipment retailer in the UK.
The Entertainer

Read how Gauri implemented SAP CRM for a leading Toy Retailer with complete integration with commerce and service desk. 
Stelrad

Read how Gauri deployed SAP Sales Cloud for Stelrad, a leading radiator brand in the UK, within 9 weeks. Another project delivered on time and budget.
Shimtech

Read how Gauri rapidly deployed SAP Sales Cloud for a specialist manufacturer of high-performance composites in aerospace, globally across 11 countries.
Case Study

Discover how a US based company providing a suite of financial services tools to casinos enabling secure transactions, streamlined card processing and legal compliance.
Case Study

An international organisation with a mission to mobilise a global community of emerging leaders to build the movement for health equity and health equality for all.
Case Study

Marketing cloud implementation for a building material retail organisation in the New Zealand to improve the sales, customer responses and satisfaction.
Case Study

UAE's leading real estate group, delivering luxury residential, commercial and leisure properties needed a state of the art service request management system.
Gauri is a solid partner as they have been through this journey, standing solidly with us through all the ups and downs that a project lifecycle typically goes through. Their deep end-to-end solution knowledge and technical know-how (Salesforce + SAP + Talend) coupled with niche Field Service experience was invaluable. Their ethos and ability to adapt to changing project needs helped us to achieve this milestone jointly in a true partnership.
Gauri proved to be a great choice as they had the expert knowledge and supported us at every step on the way. Gauri delivered an initial live system in only 9 weeks.
Gauri pulled it together really well. Projects delivered on time and to budget.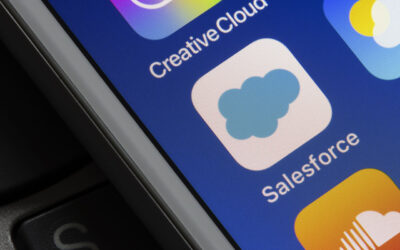 Salesforce CRM is a fantastic solution for realising your CRM strategy, but it's a part of a larger enterprise application landscape. Creating an integrated CRM solution through Salesforce integration with backend enterprise solutions such as SAP ERP is essential for...
read more