Salesforce Service Cloud Consultants & Implementation
Online and scalable Salesforce Service CRM.
As the Salesforce Customer Success platform continues to grow and innovate, Gauri offers a range of services on this platform including CRM implementation services, product engineering, and support services.
Service Business Challenges
The cost to acquire a new customer is approximately six times that amount of preserving the relationship with a current customer. The longer the retention the higher the profit.
Service automation provides a more effective and efficient service, thereby providing improved customer experience, engagement, and retention.
Key features of service automation that can be leveraged are:
Service Ticket Management
Case Management
Escalation workflows
Agent management
Engagement and call-centre automation including predictive dialing
Email Response Management Systems (ERMS)
Integrated Contract Management
Service Level Agreement Management
Work schedule Management
Field Service Management
Customer Self Service
Chatbots
Salesforce Service Cloud
Salesforce Service Cloud is a modern, intelligent customer-centric solution; enhancing the service experience by allowing faster than ever resolution of customer issues in an extremely personalised manner.
Powered by Gauri, Service Cloud gives your business data the ultimate representation. Delivering better management of customer information and enabling it to handle issues more effectively.
With AI built right into the framework, benefit from the solution's capability; gaining smarter insights of your business data.
This exceptional solution delivers:
Personalised care – providing customer information on the fly
Diversity of channels for case handling & support
Centralised console for multi-case administration at once & faster resolution
Hawkeye view of your agents' availability via the Supervisor Console
Field Service execution on your fingertips via mobility
Extensive knowledge base for customer self-service via communities
Integration with back-office applications
Comprehensive real-time reporting & analytics etc.
Our years of experience and expertise in CRM provides us with an in-depth understanding of the essentials of a blossoming approach for customer satisfaction and retention.
Putting our customers first, we understand the importance of delivering an effective service. Contact us for a personalised demo designed specifically for your industry and discover how you can benefit from the full potential of our solutions.
Salesforce Field Service Solution
Transform your field service management with Salesforce FSL Solution.
Read More
>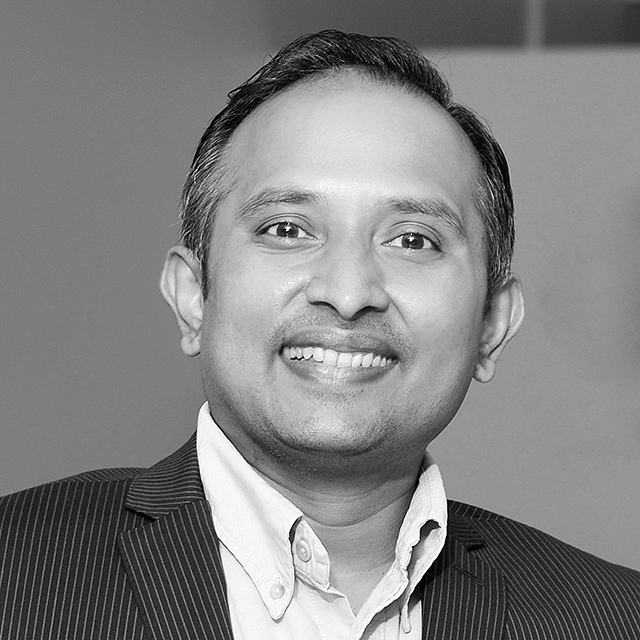 Shankar Hariharan
Director, Strategy and Sales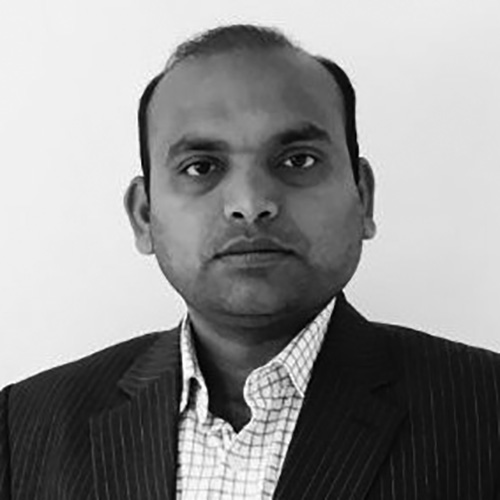 Arun Kumar
Practice Head - CRM
Omni-Channel Ecosystem
Pushing the right work to the right agent in real-time
Agents don't pick work arbitrarily – ensuring full productivity and time utilisation
Capacity settings to prevent agents from being handed too much work
Multi-channel support – Live Agent Chat, Email-to-Case, Web-to-Case, Social Posts, Text messaging, Knowledge Articles, Video chat support etc.
Omni APIs for External Routing Integration
Sits within Service Console (in Lightning)
Service Console
Handling multiple cases on one screen view
Instant access to a 360-degree view of the customer for personalised care
Prioritisation of cases for faster resolution
Integration with Live Agent, Salesforce Knowledgebase & CTI
Separate workspace for supervisors (managers) to monitor agents' current status, availability and capacity in real-time
Responsive customised layout
Field Service Lightning
Offline-friendly
Mobility with Salesforce1 app on iOS and Android
Track service delivery in real-time
Monitoring of technicians on the field via Dispatcher Console
Salesforce Field Service Lightning
Social Customer Service
Social media channel (Facebook/Twitter) integration for creating cases
Active engagement with customers on a channel of their choice
Listen and respond to cases from all channels at one centralised place
Contextual responses based on key customer information
Self-Service Communities
A centralised place to find answers and solve cases even quicker by yourself
Customisable branding to the respective community
Contribute to the community by raising visibility to issues and their resolution
High case deflection from agents' bucket
Service Wave Analytics
Comprehensive reporting based on real-time business data
Analytics tool for customised and intelligent dashboards
Visibility of critical KPIs in one place
Integrated in Service Console
Are you looking for a CRM partner you can trust? Give us a call or leave a message, and we will get back to you as soon as we can.
Groupe Atlantic

Read how Gauri implemented one of the largest Salesforce Field Service programme for a leading HVAC manufacturer in the UK.
RMS

Read how Gauri helped a leading retail merchant service provider to improve Salesforce adoption within the company and also save significant licensing costs.
Case Study

Discover how a US based company providing a suite of financial services tools to casinos enabling secure transactions, streamlined card processing and legal compliance.
Case Study

An international organisation with a mission to mobilise a global community of emerging leaders to build the movement for health equity and health equality for all.
Case Study

Marketing cloud implementation for a building material retail organisation in the New Zealand to improve the sales, customer responses and satisfaction.
Case Study

UAE's leading real estate group, delivering luxury residential, commercial and leisure properties needed a state of the art service request management system.
Gauri is a solid partner as they have been through this journey, standing solidly with us through all the ups and downs that a project lifecycle typically goes through. Their deep end-to-end solution knowledge and technical know-how (Salesforce + SAP + Talend) coupled with niche Field Service experience was invaluable. Their ethos and ability to adapt to changing project needs helped us to achieve this milestone jointly in a true partnership.
Gauri proved to be a great choice as they had the expert knowledge and supported us at every step on the way. Gauri delivered an initial live system in only 9 weeks.
Gauri pulled it together really well. Projects delivered on time and to budget.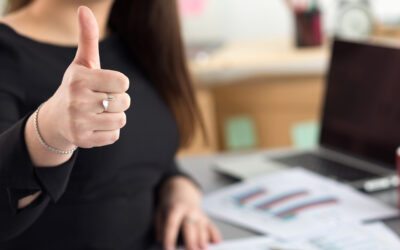 Introduction Here, we discuss themes familiar to many in CRM. We build on foundations laid in these articles and add to the discussion with our input. Do check out these academic articles. We appreciate the efforts of those authors: Invisible data quality issues in a...
read more