Go beyond traditional selling approaches and empower your sales teams to collaborate with your customers in a meaningful and relevant way. 
SAP Sales Cloud delivers:
Sales force automation
Sales performance management
Retail execution
Mobile-first strategy with offline access
Back-office integration
Comprehensive reporting and built-in analytics
Gauri's experience in the implementation of C/4HANA has won SAP's Quality Award for our client Stelrad in the innovation category. Our credentials include:
Full breadth of sales automation
Configure-Price-Quote (CPQ)
Omni-channel order management
Visit and shelf display management (e.g. retail)
Integration with ERP for logistics and finance (i.e. SAP and Non-SAP)
Comprehensive reporting and analytics providing a 360-degree view of the customer
Give us a call and let us arrange a personalised demo and present the solutions' full potential.
SAP C/4HANA offers a leading-edge solution that can be rapidly implemented, increasing the speed of innovation and reducing IT expenditure.
Cloud for Sales empowers you to engage with your customers throughout the sales process proactively and effectively.
Download and view our recent customer success stories on SAP C/4HANA sales, service and marketing cloud implementations.
CASE STUDY
Arco's mission is to keep people safe at work. Discover how Gauri is helping Arco to achieve their digital transformation programme involving a large SAP estate and a complex transition to the Cloud.
CASE STUDY
Stelrad Radiators is Britain's number one radiator brand, dedicated to producing high-quality steel radiators in the UK and Europe.
CASE STUDY
The Entertainer was founded in 1981 by husband and wife team, Gary and Catherine Grant. They needed an integrated multi-channel solution to help improve their customer service.
CASE STUDY
Shimtech is a specialist manufacturer of the high performance composite structures to the global aerospace industry.
Delivering exceptional customer service with unprecedented speed and flexibility; SAP Service Cloud is designed to wow the customer, the agent and field service personnel from ground-up through its personalised omni-channel customer engagement capabilities.
The solution delivers:
Multi-channel ticketing including modern social media support
Integrated field service, call centre and mobility
End to end process / back-office integration (i.e. integration with ERP)
Comprehensive reporting
Real-time analytics with 360-degree customer view
Gauri has successfully implemented SAP Service Cloud for leading manufacturers and distributors in the UK, earning accolades from our clients and partners. Our credentials include:
Complete life-cycle experience in delivering customer service solutions
Call centre and service ticket management to complex field service experience
One of the world's first implementation partners of SAP Service Cloud with S/4 HANA integration
We have integrated customer service solutions with e-commerce on hybris platform
In-depth understanding of ERP processes, management of returns, logistics and revenue recognition
Gauri understands that effective service management is vital in customer retention. We are the winners of the SAP Gold Award in the innovation category.
Give us a call and let us arrange a personalised demo and present the solution's full potential for your industry.
Know exactly what the customer wants and provide it through seamless integration between your commerce and marketing solutions.
SAP C/4HANA marketing cloud integrates communication, lead-generation and lead-nurturing onto one common platform to deliver:
Precise targeting via leading SCM/PPC tools
Engagement insight and lead generation
Multi-step campaign automation
Event based engagement scoring
Full integration with your commerce strategy
Comprehensive reporting and marketing analytics
Our expertise C/4HANA across SAP Sales Cloud, SAP Service Cloud and SAP Commerce Cloud and knowledge of leading marketing analytics solutions enable us to develop a joined-up customer engagement strategy. Our credentials include:
Over 10 years of experience in the design and implementation of marketing solutions
Knowledge gained through our engagement with SAP during product development
In-depth knowledge and experience in data analytics
Ability to integrate the solution with your marketing and sales ecosystem
With a myriad of cloud solutions available, the question is how do you find the right solution that can adapt to your unique business model.
Contact us and let us present SAP Marketing Cloud's full potential through a personalised demo.
Do you know that you can grow your revenue through transformational insight driven marketing, combining real-time, context- sensitive analytics with campaign execution?
Do you know that global utility company expenditure on data analytics is predicted to grow from $700m in 2012 to $3.8bn in 2020?
Download and view our recent customer success stories on SAP C/4HANA sales, service and marketing cloud implementations.
DID you know?
Gauri are the winners of SAP Gold Award in the innovation category for their SAP C/4HANA implementation at Stelrad, a leading radiator manufacturer in the UK.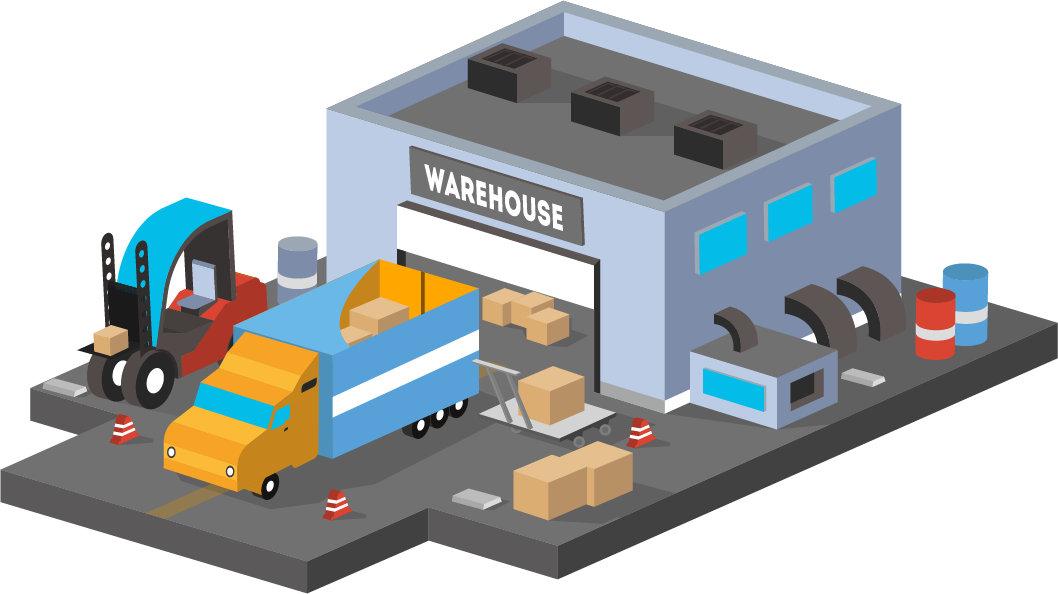 White Paper: De-risking your wholesale and distribution business
Traditionally, wholesale distributors have been slow moving. With several technological innovations in recent years, there has been a huge disruption to the distribution business model.
With smaller players leveraging technological innovations to streamline their supply chain process, it is even more important not to be left behind. Even minor process improvements result in a significant return on investment – driving revenue growth in this low-margin, high-volume industry.
This white paper deals with some of the challenges faced in this industry and provides a roadmap to address them.